ACCESORIES
Our range of accesories is designed to enable bakeries to get the best returns on their investment and to optimise operator´s work and workplace.
UNLOADING TOWER
Facilitates the collection of the end product when working with multiple loaders.
Equipped with as many decks as required.
The product may be removed from the rear of the tower using belts or manually from the front.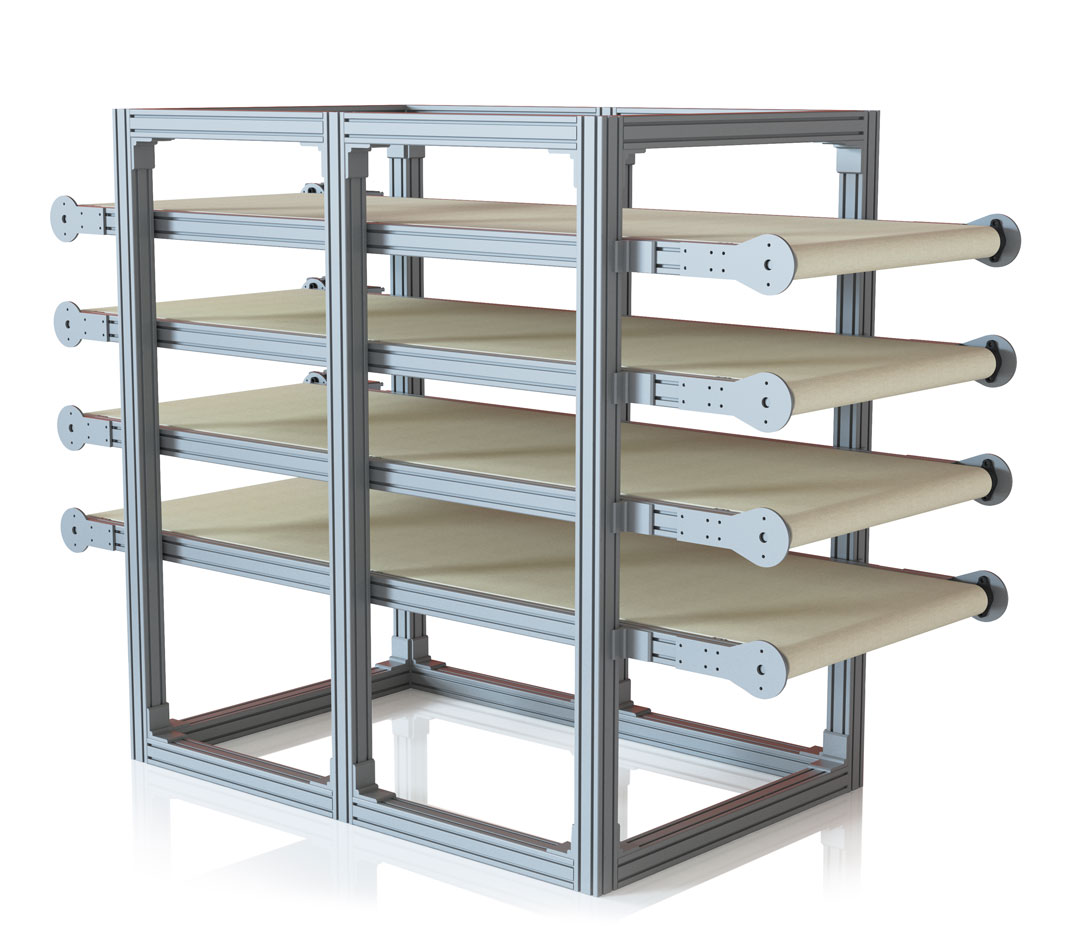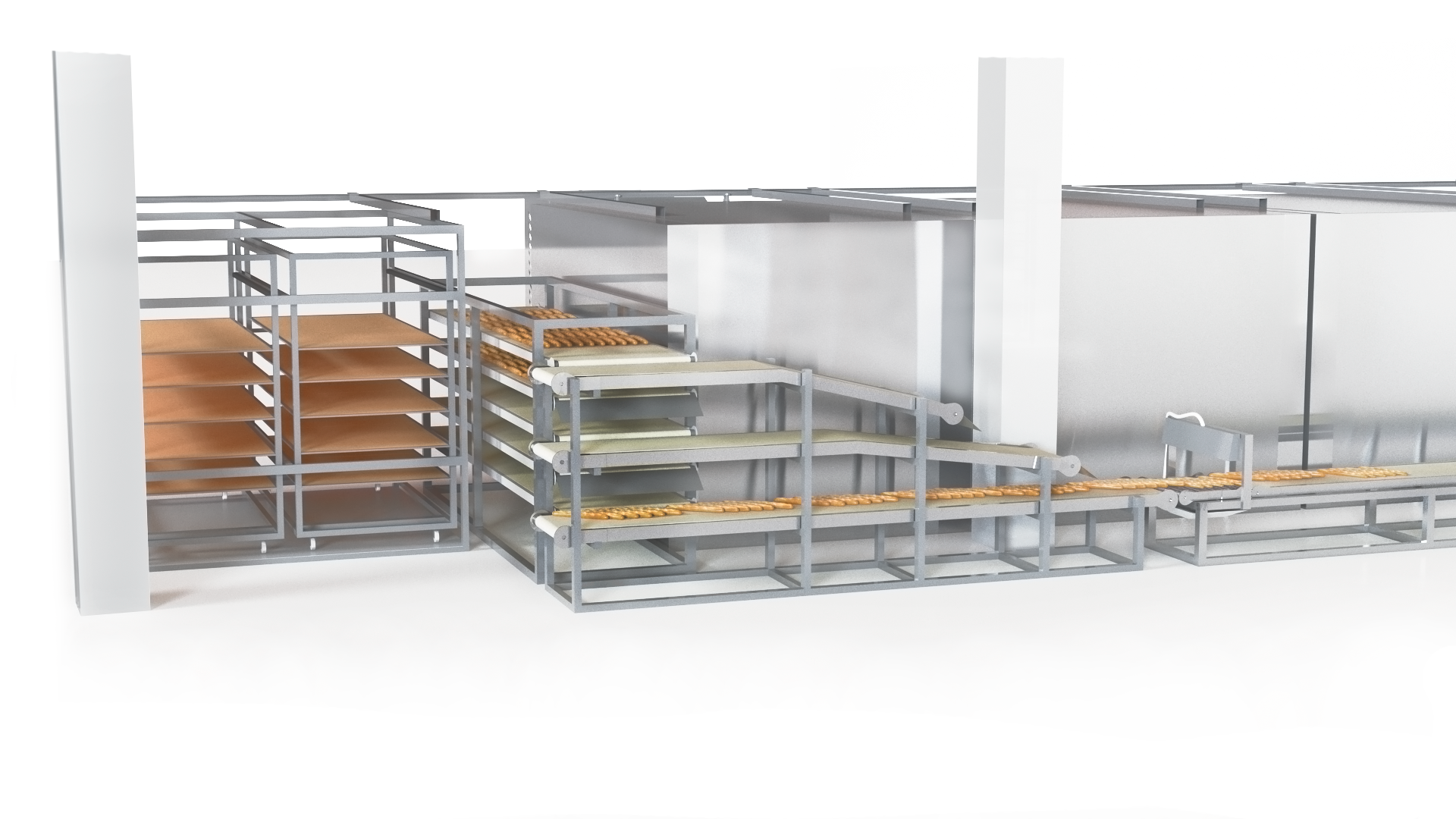 LOADING STANDS
Essential accessory for column and multiple loaders.
Normally manufactured according to the dimensions and capacity of the oven.
Interior dough fermentation using PVC sheet covers.
Dough directly moved from the stands to the oven for baking using the loader.
Adjustable height decks for correct installation.
Made of iron or stainless steel.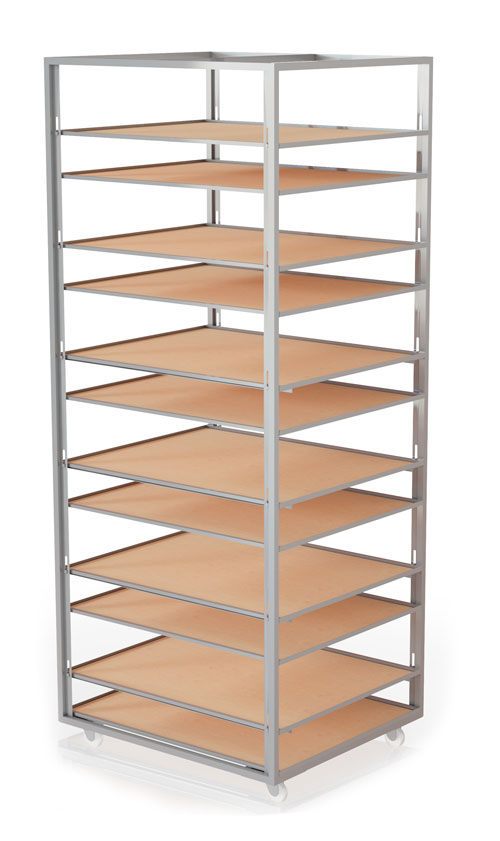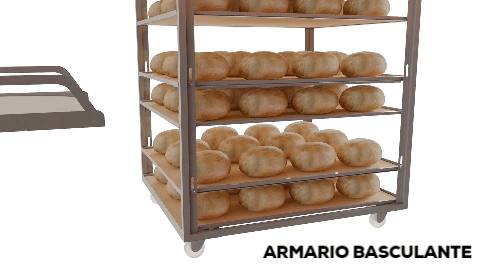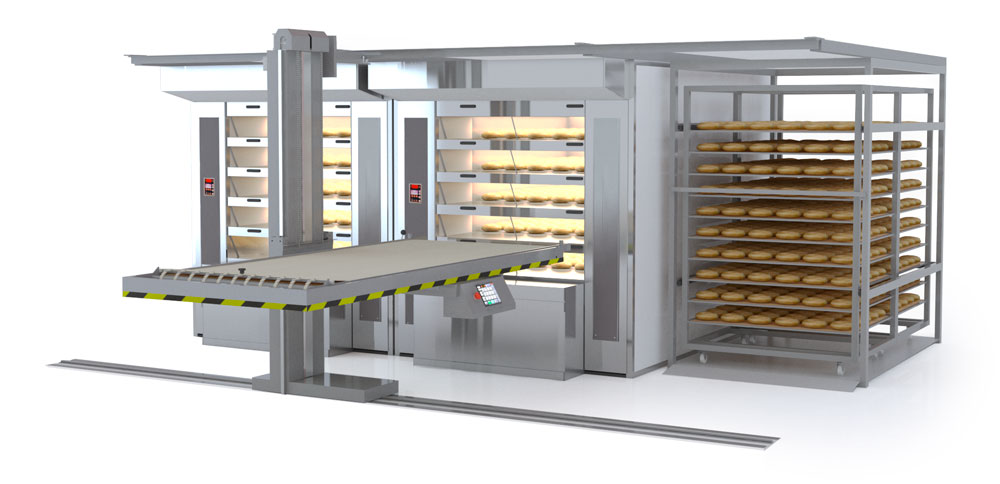 CONVEYOR BELTS
Customised to meet the needs os each bakery work system.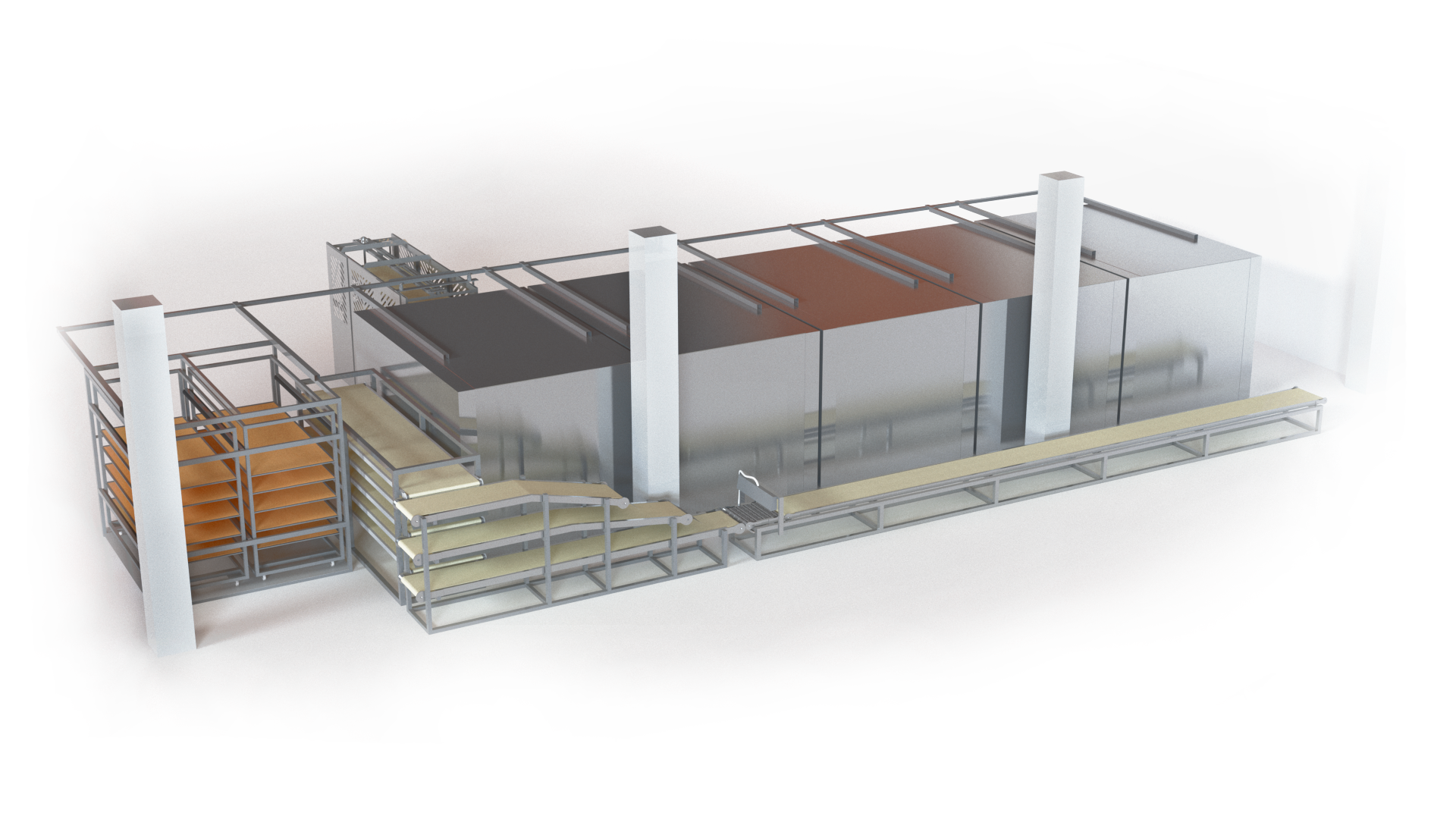 COOLING WHEELS
Recommended for use in conjunction with conveyor belts.
End of the process for cooling the product in a marked-off area.
COOLING BELTS
Perform the same function as the cooling wheels but for lower output levels or smaller products because of its compact size.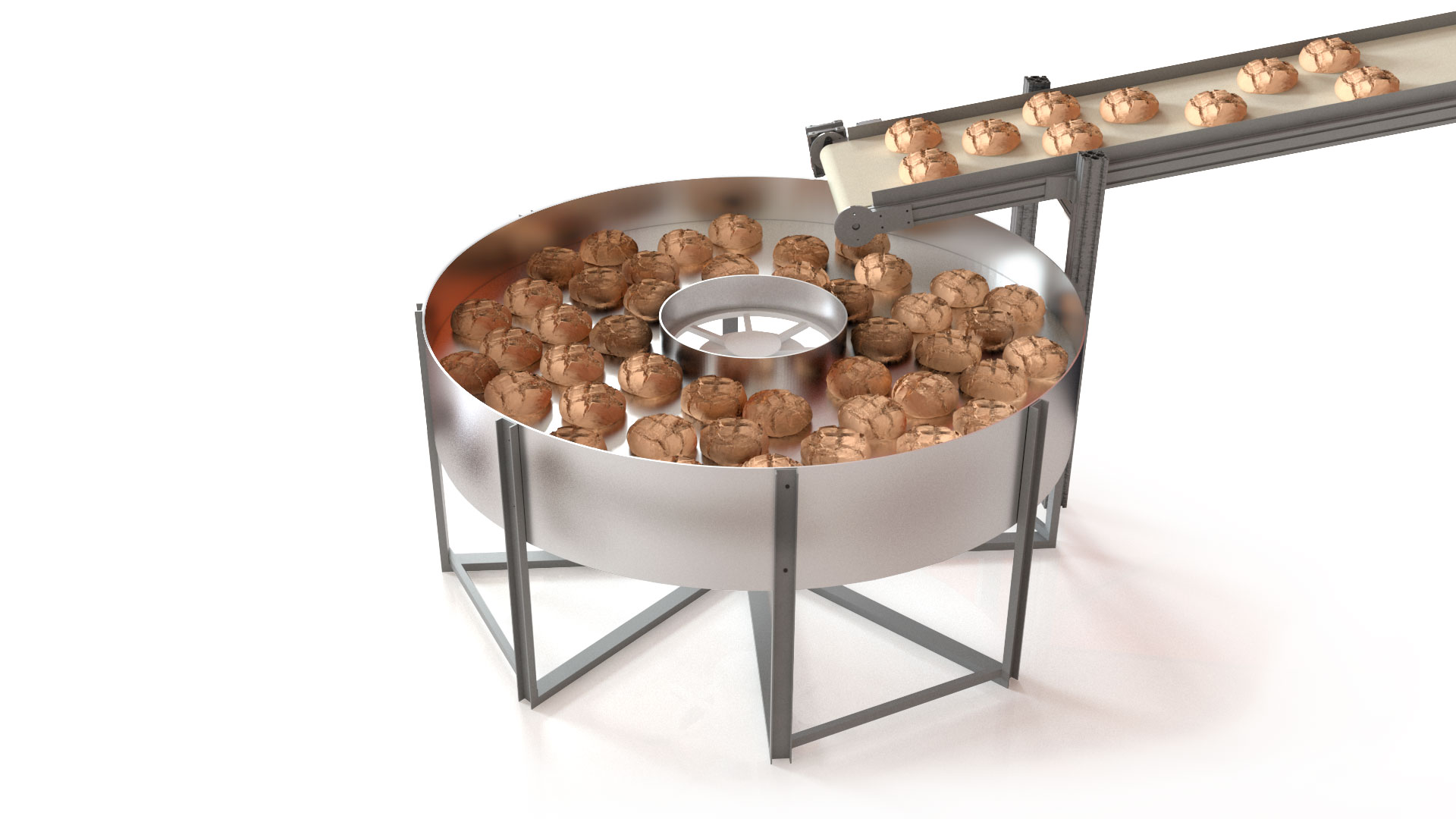 LOCATION
Polígono industrial Malpica
Calle F/Oeste, Parcelas 15-16, Naves 6 y 9, 50016, Zaragoza, España
Monday to Friday from 7:00 to 15:00